We're Ready to Lead You into the Future of Civil Services Examination
The Chrome IAS Academy was founded in the year 2017 as an independent entity with a vision to establish an institution of eminence to achieve excellence in the toughest of the competitive exams in country i.e. Indian Administrative Exam, which now a days known as Civil Services Examination. A brainchild of  Mridul Purohit, Chrome IAS Academy has evolved into a unique fraternity of experienced educators and IAS aspirants striving together, year after year, in pursuit of winning a coveted seat among the esteemed Indian Bureaucracy. With a passion to set new benchmark and excel in a constantly evolving dynamics of the Civil Services Exam, Chrome IAS is working relentlessly to achieve the highest success rate while building an unparalleled knowledge community simultaneously.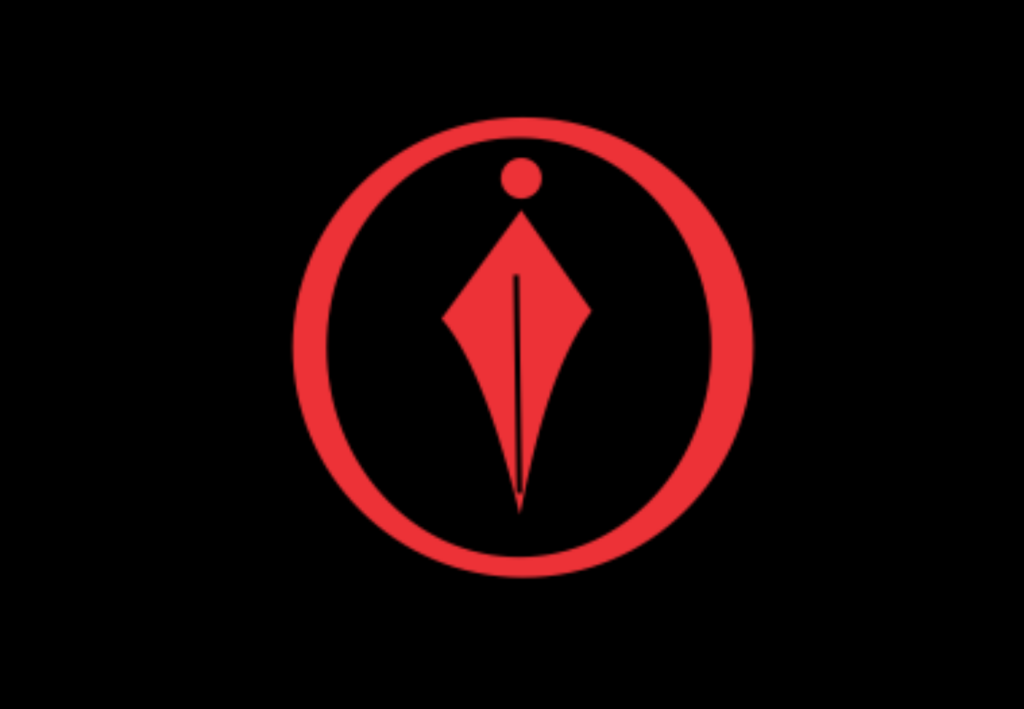 The year Chrome IAS was established 
Selections in UPSC and various State PCS Examinations
Students touched till now with our various courses
The faculty of the Chrome IAS Academy is composed of experienced academicians, competent educators, dedicated scholars and distinguished ex-members of Indian Civil Service. In fact the guiding philosophy of the inception of the Academy has been to provide a fraternal atmosphere in which the students are groomed by a committed, enthusiastic and gifted core faculties. We treat each of our members as an individual personality and not just an aspirant.
We approach our task with an aim to set the students free from the inflexibility of highly ritualized, tedious and indifferent teaching that they have so far experienced in universities and other academic institutions, where there is a lot of teaching but very little learning. Chrome IAS Academy strives to remove this gap by promoting real learning i.e. learning about how to learn first. Our effort is not only to give students the road-map to effective learning but also to reassure them with a nurturing and motivating company during their journey on the road to success.
Furthermore, we envisage to create an institution committed to making young minds proficient enough to explore new and unchartered avenues with strong conviction and care. Our endeavor at Chrome IAS Academy is to be recognized for excellence in nurturing well-informed, effective and socially responsible individuals who, by touching the very grass root democracy, can become engines of growth and be an asset to our country. We envision to assist in nation building as responsible stakeholders and be content for everyone whose lives may someday be touched by those who have come to us for their education and training. Chrome IAS Academy is dedicated to providing the highest quality guidance possible to our students and be a constant source of motivation to them.
*Offer a dynamic, interactive education environment that engages students in the learning process.
*Provide constructive feedback to promote student self-assessment and motivation.
*Provide clear learning outcomes, detailed instruction, and assessment for all courses to ensure course mastery and student success.
*Use technology to create effective modes and means of instruction that expand access to learning.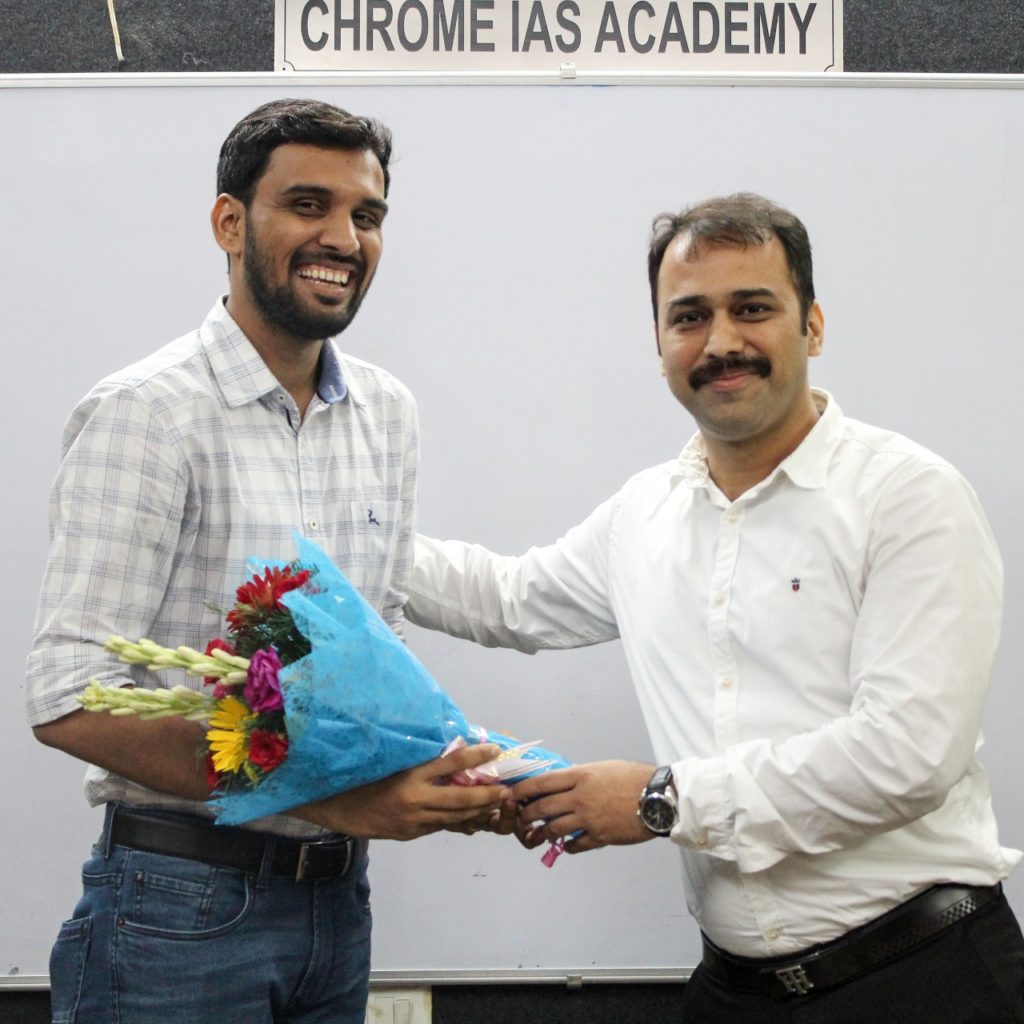 "You have a right to perform your prescribed duties, but you are not entitled to the fruits of your actions. Let not the fruits of action be your motive, nor let your attachment be to inaction".
From a modest offline beginning in 2017, Chrome IAS Academy in the first year of its existence, has achieved the objective with which it was incepted. The guiding philosophy of the Institute has been to give personalized attention to the students that provides them an edge over their counter-parts in enabling them to prepare themselves for a world that is yet to be created.
It is very satisfying for me to announce that 9 of our students from Chrome IAS Mains test series, Mentorship Program and Interview guidance have been in Top Positions including single and double digit ranks.
In this short span of time, the students are recognizing the impact of our input and I feel confident that the academy is progressing in the right direction to build an academic institution of great social impact.  I am overwhelmed by the team of hard working staff and learned faculty who have made me proud in the journey towards excellence.
I firmly believe that it's not only about the money you pay to us, it's more about the time that you spend in preparing for this exam. The Institute has always seen Quality as its first priority, thus ensuring the academic rigor, faculty – student interface and overall personality development of the students. Consistent efforts are made for bringing refinements in everything that concerns the aspirants. We are continuously upgrading the benchmark through latest teaching tools and strategies and Innovative Guidance Programs.
Last but not the least, I am thankful and proud of individuals who were associated with Chrome IAS since its inception and today serve the nation at different levels and capacities. A note of special thanks to Almighty God and my well wishers including my family which acted as a constant source of motivation for me.
I take this opportunity to welcome you all at Chrome IAS and wish you all the very best in accomplishing your dreams! In the end, I want to sum up with the Message for the aspirants:
There are two kinds of Pain; one, "The pain of Hardwork", and two, "The pain of Regret". The harsh reality is that there is no substitute for Hardwork. So, the dream of becoming a civil servant will be fraught with numerous challenges and umpteen number of sleepless nights. Hence, as it is said, "Everybody wants to go to heaven but nobody wants to die", should not be your approach. Just get up and give your dreams the wings through your perseverance and success is surely waiting for you!
Mridul Purohit
Founder, Chrome IAS Academy