---
Changes in PMLA Act
Economy
The Centre has issued a notification on certain changes in the Prevention of Money Laundering Act (PMLA).
Some chnages tend to treat money laundering as a stand-alone crime and also expand the ambit of "proceeds of crime" to assets that may have been derived from any other criminal activity related to scheduled offences.
Under the Act, the Enforcement Directorate (ED) is empowered to conduct money laundering investigation.
The most crucial amendments is doing away with the pre-requisite of an FIR or chargesheet by other agencies that are authorised to probe the offences listed in the PMLA schedule.
All PMLA offences will be cognisable and non-bailable. Therefore, ED officers are empowered to arrest an accused without warrant, subject to certain conditions.
Another vital amendment makes concealment of proceeds of crime, possession, acquisition, use, projecting as untainted money, or claiming as untainted property as independent and complete offences under the Act.
---
₹3-tn capital helped PSBs to just trim losses
Economy
The massive ₹3 trillion capital infusion by the government into state-run banks over the past six years has helped them reduce losses but has failed to boost credit growth.
Between FY14 and FY19, the government has infused ₹3 trillion in state-run banks, a good portion of which came in from LIC.
This has doubled the value of their stake in these banks to ₹4.4 trillion as of July 2019, from ₹2.2 trillion as of March 2014.
---
At CITES, India to seek boost to protection status of 5 species
Ecology
India has submitted proposals regarding changes to the listing of various wildlife species in the CITES secretariat meeting, scheduled later this month in Geneva, Switzerland.
CITES (Convention on International Trade in Endangered Species on Wild Fauna and Flora) is an international treaty to ensure that trade in wild animals and plants do not threaten their survival.
The proposals submitted are regarding changes in the listing of the smooth-coated otter, small-clawed otter, Indian star tortoise, Tokay gecko, wedgefish and Indian rosewood.
The country seeks to boost the protection of all the five animal species as they are facing a high risk of international trade.
The species covered by CITES are listed in three appendices on the degree of protection they require.
India is among the parties proposing the re-listing of the star tortoise from CITES Appendix II to Appendix I. The species faces two threats: loss of habitat to agriculture and illegal harvesting for the pet trade.
TRAFFIC is an international wildlife trade monitoring network.
---
Indian soil may have reached moon
Sc/tech
A tiny biological sample from India may have already made it to the moon ahead of the Chandrayaan 2.
On February 21, an Israeli lunar lander called Beresheet (Hebrew for 'the beginning') began its journey to the moon aboard a SpaceX rocket in its quest to be the first privately-funded spacecraft to land on the moon.
A month later, Beresheet had crash-landed and was irredeemably broken except, for a curious, quirky payload called the Lunar Library.
The Lunar Library is a 30 million page archive of human history and civilisation, covering all subjects, cultures, nations, languages, genres, and time periods.
In the event of human extinction, it's meant to be a 'backup ' of earth-life. It is housed within a 100 gram nanotechnology device that resembles a 120mm DVD.
The Lunar Library contained a small sample from the Bodhi tree in India, along with material on learning Hindi, Urdu and information on music.
The Lunar library also contained thousands of tardigrades — small, multicellular animals, first found by scientists in Antarctica, and known to be extremely resilient in hostile environments. They can survive without food and water for decades.
---
Public sector banks link lending, repo rates
Economy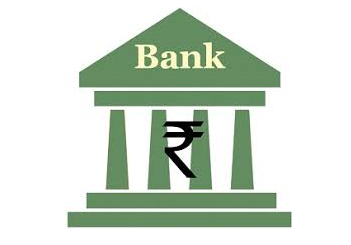 In a move that could lead to faster transmission of monetary policy rates, public sector banks have started linking their retail loan rates with Reserve Bank of India's repo rate.
This means if the Reserve Bank of India changes the repo rate, the retail loan rates will change automatically.


---